SF State's Department of Biology offers a dynamic learning environment, exciting research opportunities and mentorship by world-class scientists. Our undergraduate and graduate programs are all designed to train and educate students to meet the challenges of leadership roles in the biological sciences. We invite you to learn more about our mission and approach to education.
 
We welcome all aspiring biologists who want to contribute to their communities and to the world.

Explore Biology Opportunities
Announcements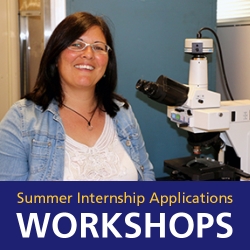 Workshops
Professor of Biology Megumi Fuse is hosting a winter webinar series on January 18th, 3 p.m. where she will be going over summer internship applications and also allow students to get paired with a mentor to further assist them with their applications.
January 18th, 3 p.m.
Internship Application and Mentorship Opportunities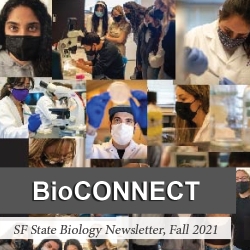 Newsletter, Fall 2021 Issue
Dear Friends,
Happy Holidays! We made it!  Our Fall semester has been one of transition back to in-person learning, lab operations and departmental staff face to face interactions, while treading lightly around new variants of COIVD-19. We are now pleased to present the third edition of BioCONNECT, which is focused on Coming Back Strong.  Read quotes from Students, Staff and Faculty about returning to campus. 
We hope you are enjoy and please consider donating to the Biology department.
With much thanks and good tidings,
Laura Burrus
Professor and Chair of Biology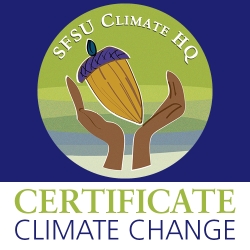 For Spring 2022
Earn a Climate Change Certificate by June 15!
Earning Climate Change Certificates works differently from earning degrees at SF State. There is no need to apply for or declare the Certificate. Instead, follow these 3 steps:
Step 1: Complete the Certificate Coursework
Step 2: Pay Certificate Program Fee
Step 3: Complete a CAP Form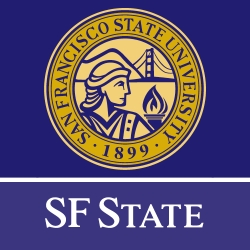 New Tenure Track Professor Search
Tenure-Track Assistant Professor Position in Health Equity Biology
SF State, Department of Biology invites applicants for a tenure-track Assistant Professor position in Health Equity Research beginning August 2022. We are especially interested in qualified candidates with a demonstrated commitment -- through their research, teaching, and service -- to the diversity and excellence of our academic community/department/program. Review of applications will start on October 15, 2021, and will continue until the position is filled.
Questions please contact: Dr. Sally Pasion, Chair of the Health Equity Search Committee
News & Events
Quick Links