SF State's Department of Biology offers a dynamic learning environment, exciting research opportunities and mentorship by world-class scientists. Our undergraduate and graduate programs are all designed to train and educate students to meet the challenges of leadership roles in the biological sciences. We invite you to learn more about our mission and approach to education.
 
We welcome all aspiring biologists who want to contribute to their communities and to the world.

Explore Biology Opportunities
Announcements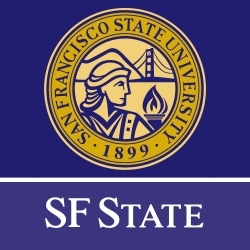 List Serve for EECB and Natural Resources Opportunities
We have a list serve for EECB and Natural resources opportunities.  Posts include jobs, conferences, internships and other opportunities.    Please help us build this resource by sending announcements that you receive to eecb_jobs@lists.sfsu.edu to be distributed broadly.  All people are welcome.  We currently have over 200 students participating.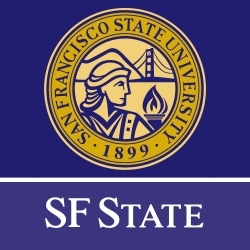 Plant Ecology Position - Fall 2022
San Francisco State University, Department of Biology invites applicants for a tenure-track
Assistant Professor position in Plant Ecology / Biology to begin August 2023 or Jan 2024.
As a diverse,comprehensive, biology department we are interested in candidates who will engage students with
diverse backgrounds, through their research, teaching, and service. We seek applicants conducting
research in all areas of Plant Ecology, broadly defined. Specific areas of expertise may include, but are
not limited to: effects of climate change on terrestrial or aquatic plant communities; interactions with
animals, fungi, microbes, or viruses; habitat restoration; fire ecology; food insecurity; ethnobotany and
Traditional Ecological Knowledge. Scientists in other areas of interdisciplinary plant ecology research
including issues of social justice within the context of natural or urban plant communities are also
encouraged to apply. We are especially interested in applicants whose teaching and research will
engage students from diverse backgrounds and improve their academic success and whose teaching and
research will incorporate use of our core facilities. These core facilities include a greenhouse and
associated permanent plant collection (800 species, 163 families) with dedicated research bays, an
extensive herbarium (~ 220,000 specimens), the Sierra Nevada Field Campus, and the Estuary & Ocean
Science Center. Applicants must be committed to developing an externally funded research program
and contributing to the training of both undergraduate and graduate students through mentorship of
student research.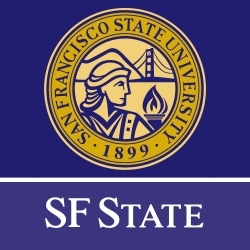 Global Change Ecology - Fall 2022
San Francisco State University, Department of Biology invites applications for a tenure-track. Assistant Professor position in Global Change Ecology to begin August 2023. We seek applicants conducting research in Global Change Ecology, broadly defined (e.g., climate change, biodiversity loss, land use change, invasive species).
We welcome scientists developing an externally funded research program towards a comprehensive and holistic understanding of the effects and consequences of global change on ecological systems, biosphere-atmosphere interactions, and coupled natural-human systems across temporal and spatial scales. Research foci may include nature-based adaptation solutions to reduce the causes and impacts of global change (e.g., sea level rise, carbon emissions, fire, ocean acidification, nutrient pollution, hypoxia, etc.). We are open to all research approaches, including experimental field-based research, computational or mathematical modeling, and/or machine learning within the context of natural communities or at the urban/natural ecosystem interface. The successful candidate may also address how social justice and incorporating traditional ecological knowledge fits into understanding and addressing global change through research or outreach. We are especially interested in qualified candidates who can contribute to the excellence and diversity of the SFSU academic community by working on important and relevant research areas, whose teaching and research engages our diverse student body and improves their academic success, and whose service is meaningful to our institution as well as the broader community.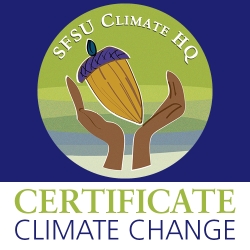 Climate Change Certificate For Spring 2022
Earn a Climate Change Certificate by June 15!
Earning Climate Change Certificates works differently from earning degrees at SF State. There is no need to apply for or declare the Certificate. Instead, follow these 3 steps:
Step 1: Complete the Certificate Coursework
Step 2: Pay Certificate Program Fee
Step 3: Complete a CAP Form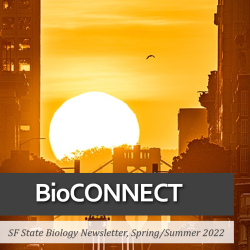 Newsletter, Srping/Summer 2022Issue
We are pleased to present the fourth edition of BioCONNECT. This issue aims to highlight the work the department is doing to serve our students by spotlighting the anti-racist efforts by those in our ranks.
We hope you are enjoy this issue and please consider donating to the Biology department.
News & Events
Quick Links