Merging Microbiology and the Cell Molecular Biology Emphasis
Cell & Molecular Biology
Coordinator: Dr. Diana Chu
This program is designed for students preparing for future graduate work as well as those wishing to increase their competency in the fields of cell and molecular biology. It emphasizes the study of cells, cell organelles, macromolecules and the regulation of their production and interaction. As such, it represents an expanding frontier of research that integrates biochemistry, biophysics, genetics, developmental biology and cell ultrastructure.
The specific course requirements are determined by the student's committee and are based on considerations such as goals, interests and undergraduate preparation. A strong background in chemistry is highly recommended.
Faculty
Ivan Anastassov, Laura Burrus, Mark Chan, Joseph Chen, Lily Chen, Diana Chu, Wilfred Denetclaw, Carmen Domingo, Megumi Fuse, Michael Goldman, Zheng-Hui He, Leticia Marquez-Magaña, Sally Pasion, Pleuni Pennings, Blake Riggs, Scott Roy, Ravinder Sehgal, Andrea Swei, José de la Torre.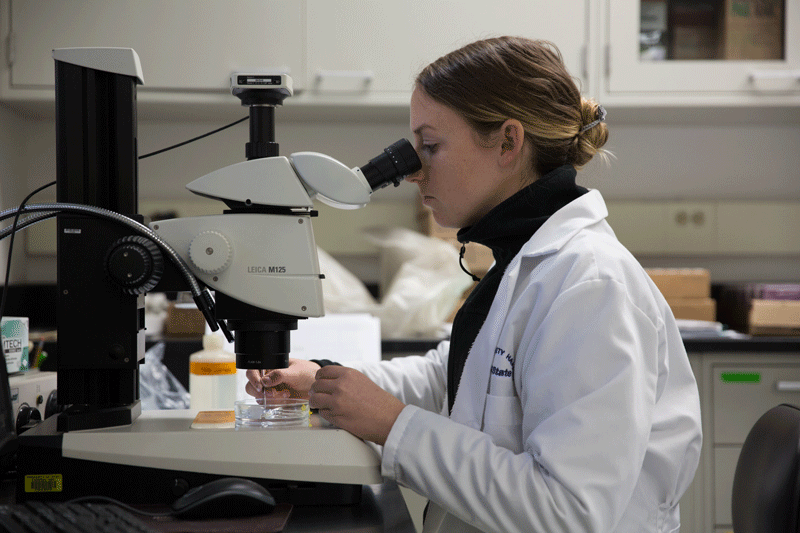 Microbiology
Coordinator: Dr. Diana Chu
The study of microbes and viruses is central to the fields of molecular biology, pathogenesis, immunity and biomedicine. Microbiology is also important in the study of the biochemical and genetic properties of cells and organisms. This concentration provides course work and research opportunities for students who have career goals in research or industry or who wish to pursue Ph.D. studies after completing their master's degree.
In addition to the basic department requirements, applicants to this concentration should have at least two upper division laboratory courses in microbiology.
Faculty
Frank Bayliss, Mark Chan, Joseph Chen, Lily Chen, Leticia Marquez-Magaña, Ravinder Sehgal, Andrea Swei, José R. de la Torre