Welcome!
The San Francisco State University Department of Biology is a nationally recognized department that spans the breadth of Biology, with expertise in a variety of fields that reflect the wonderful diversity of living organisms. Through our scholarship and teaching, we prepare students to employ interdisciplinary approaches to solve a myriad of complex problems to improve human health and protect the health of our planet. Students, staff and faculty work together to understand and solve complex problems facing the world with emphases in the areas of cellular engineering, climate change, disease ecology, environmental sustainability, conservation of biological diversity, health disparities and development of inclusive pedagogies. We are the primary cultivator of the Bay Area's scientific workforce and contribute to the diversity of this workforce. As such, we are changing the face of science in the Bay Area and beyond.
We welcome all aspiring biologists who want to contribute to their communities and to the world.
We welcome people from all cultures, socioeconomic backgrounds, races, ethnicities, nationality, genders, sexual orientations, ability levels, neurotypes, sizes, religions, ages, family structures and political opinions.
We strongly believe in the potential for people from many different backgrounds to come together and learn from each other.
Now more than ever, we need scientists and scientific educators who can help navigate us through a myriad of challenges ranging from the pandemic to climate change. Please join us!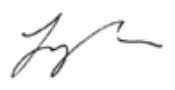 Kai (Laura) Burrus, Ph.D.
Professor and Chair,
Department of Biology
1600 Holloway Avenue
San Francisco State University
San Francisco, CA 94132-1722
lburrus@sfsu.edu
Website
Principal Investigator, SF BUILD Mini-grant Award
Co-director, HHMI Inclusive Excellence
Courage • Life of the Mind • Equity • Community • Resilience