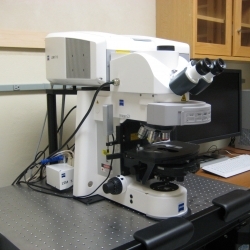 Cell & Molecular Imaging Center
The Cell and Molecular Imaging Center (CMIC) is a core facility that supports both biological and materials science research by providing state-of-the-art equipment and training in contemporary light microscopy and imaging techniques, such as confocal microscopy, deconvolution microscopy, and flow cytometry.
To use the CMIC please contact: Annette Chan, Ph.D.
Email: chan@sfsu.edu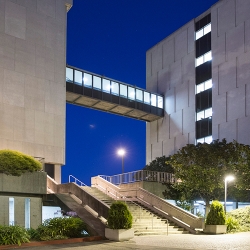 Center for Computing for the Life Sciences
Center for Computing in Life Sciences (CCLS) is part of a University-wide strategic thrust towards interdisciplinary research and education. It addresses the emerging trend of integration of life sciences and computational and mathematical sciences.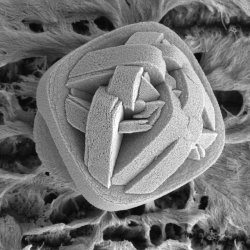 Electron Microscopy Facility
The Electron Microscopy Facility (EMF) at San Francisco State University houses a Carl Zeiss Ultra 55 Field-Emission Scanning Electron Microscope (FE-SEM) that provides SF State faculty, local universities and industrial partners with the ability to perform cutting-edge research on naturally-occurring and fabricated nanostructures across a broad range of disciplines.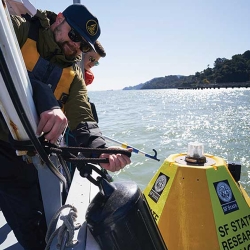 Estuary & Ocean Science Center
Estuary & Ocean Science Center (EOS Center) is an off-campus research and teaching facility operated year-round and is the only academic research facility on the San Francisco Bay. The center's educational mission is to provide undergraduate and graduate courses in biology, geography, and geology.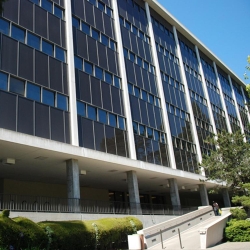 Genomics/Transcriptomics Analysis Core
The Genomics/Transcriptomics Analysis Core provides molecular genetics equipment, computer analysis facilities and training in the use of the facilities  to undergraduate and graduate students, post-doctoral fellows, faculty and visiting researchers.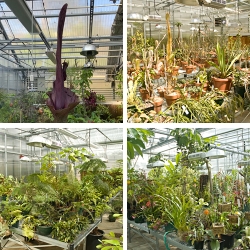 Greenhouse
Located just north of Hensill Hall, the Greenhouse at SF State is a modern, computer-controlled greenhouse that supports research and teaching in the Department of Biology. Due to COVID-9 and the changing public health guidelines, access may be limited.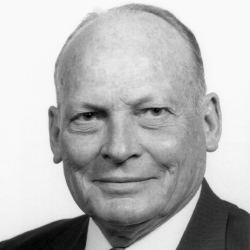 Harry D. Thiers Herbarium
The Harry D. Thiers Herbarium at San Francisco State University maintains over 113,000 specimens. Located in Hensill Hall Room 429, the Harry D. Thiers Herbarium began with in the 1960s with mycologist, Dr. Harry D. Thiers' research in California that led to the publication of over 150 new species of fungi.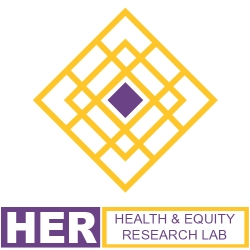 HER Lab
The HER Lab is a state-of-the-art facility that uses biomedical tools and techniques to address health disparities. The purpose of our lab is to understand how the lived experiences of marginalized communities affect biological mechanisms in the body.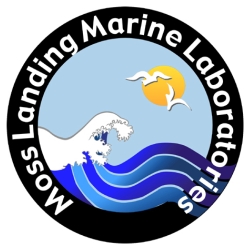 Moss Landing Marina
Moss Landing Marine Laboratories (MLML) administers the Master of Science in marine science program for California State Universities in northern and central California, and is dedicated to the pursuit of excellence in both education and research.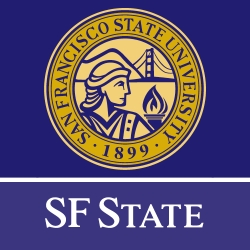 Poster Printing Facility
Location: Hensill Hall 122. The large format printer in the Poster Printing Facility (PPF) is available to SF State Biology faculty, students and staff for printing conference posters, signs and banners. Please visit PPF to learn more about access and formatting/printing tips.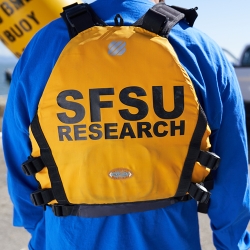 San Francisco Bay National Estuarine Research Reserve
The San Francisco Bay National Estuarine Research Reserve's mission is to improve understanding and stewardship of the estuary, with broader relevance to the ecosystems beyond the Golden Gate. The tidal marshes at Rush Ranch and China Camp serve as research sites for scientists and classrooms for teachers.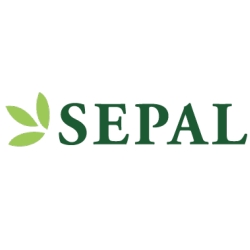 Science Education Partnership and Assessment Lab (SEPAL)
The SEPAL Resource Center houses hands-on, minds-on science education materials that are available for checkout. These include books, videos, equipment, models, specimens, charts and posters, slides, and activity kits, which highlight the teaching philosophies of different instructors in SEPAL.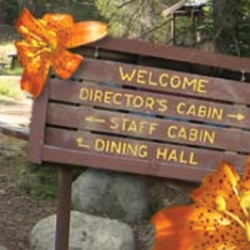 Sierra Nevada Field Campus
The Sierra Nevada Field Campus (SNFC) is in Sierra County at 1900 meters in elevation. It is an ideal location for researchers studying montane organisms. In summer it offers a rich curriculum of courses. Due to COVID-19 and the changing public health guidelines, access may be limited.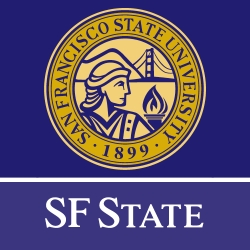 Stockroom
The Biology Stockroom provides a variety of services to the Department of Biology faculty, staff and students. Laboratory and field materials and equipment are available on a check out basis. General laboratory supplies are available for classroom use and can be purchased on a recharge basis for research laboratories.