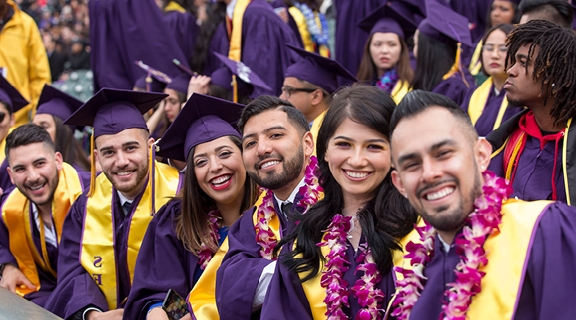 Biology Recognition Ceremony
Sunday, May 22, 2022
Event Time
10:00 a.m. - 12:00 p.m. PT
Contact Email
biology@sfsu.edu
Overview
Buy Tickets HERE
Regalia preferred (but not required)
HOW
Graduates are encouraged to wear regalia (cap and gown) to the ceremony but it is not required. Decorating your cap is welcome! Showing spirit for your concentration, identity, support system is WELCOME!
Note, the event will be on a grass field and you may want to consider that for footwear.
WHERE
Meet on the eastern side of the Student Services Building. This location is marked with an orange star on the map and you may find the entire campus map here (https://maps.sfsu.edu/). There will be tables setup with refreshments (coffee, tea, and pastries) for graduates. Here is where graduates will be given instructions about the order of events.
Each graduate will have the opportunity to write their name and major/minor on a w3x5 note card.  You are invited to share a phonetic reading of your name on the card (the name readers are not specifically trained for this, do what makes sense to you). If you have a 3x5 index card available then you are welcome to bring your own! During the Conferral of Degrees, you will hand this card to a faculty member who will read your name as you walk across the stage. The event itself will be held on the grass in Cox Stadium.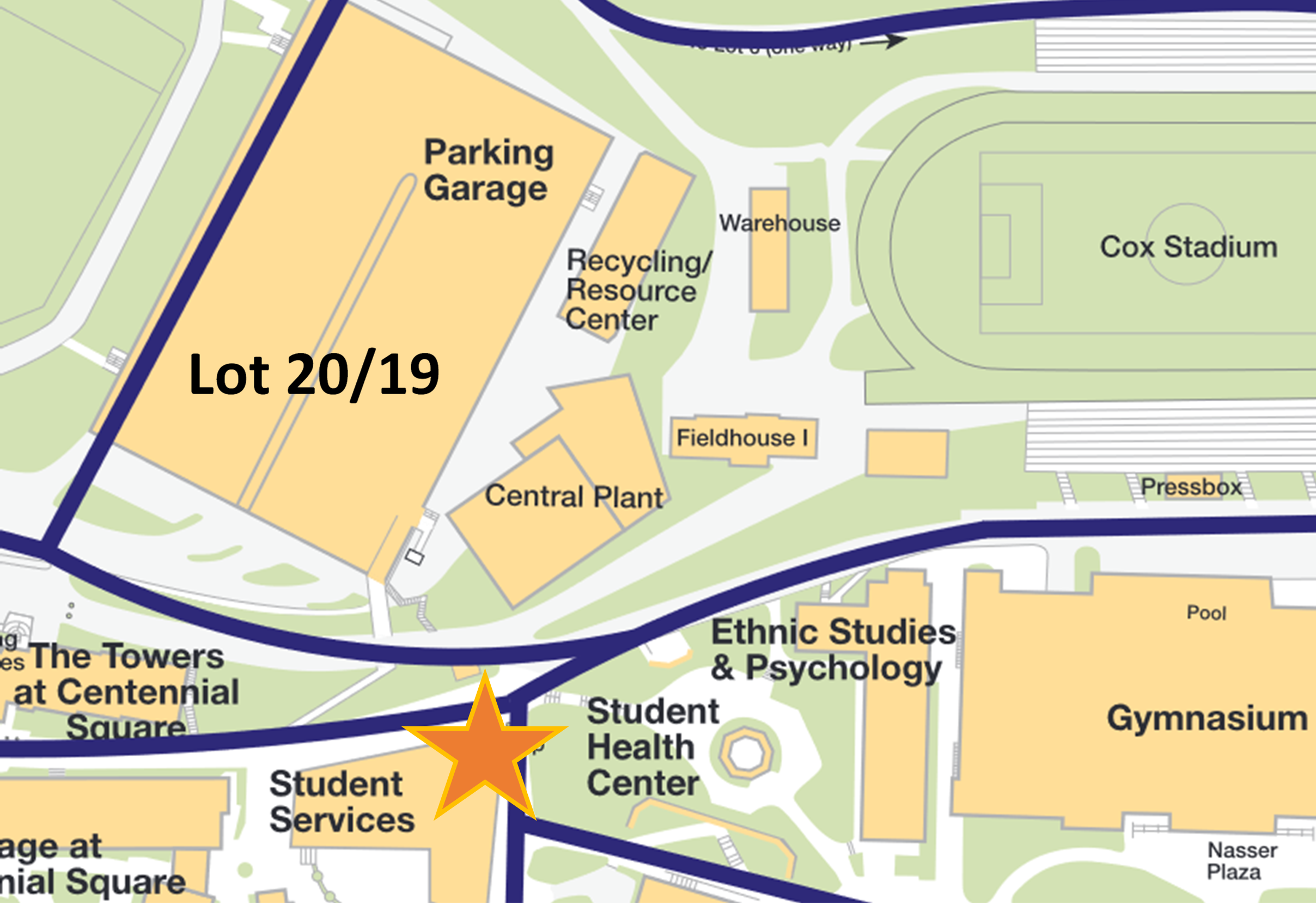 WHEN
Show up to grab refreshments around 9 am. This timing is ideal for reducing potential stress and anxiety about the events ahead. The Recognition Ceremony is expected to begin promptly at 10 am. The Recognition Ceremony may last until 12 noon, and there is another event on the field directly after Biology's.
WHY
You are also encouraged to bring water and wear sunscreen. This will be an exciting, long day for many and we want you to be able to enjoy it! You will be able to sit with whomever you choose and there is no strict order of when you will walk. Showing up in a timely manner will ensure that you can find your friends to sit with!
 
General Information for Attendees
Parking
Parking in lot 20 will be a flat rate of $6. This is the closest lot to the event. The machines in the parking structure take cards.
ADA Accommodations
A shuttle will be running from a specific parking area down North State drive. The service will pickup from the area indicated in the red box on the map below, and take attendees to the Cox Stadium where the event is being held.
For those who would like American Sign Language interpretation – please sit in the designated area to the front right (when you are facing the stage) where an interpreter will be positioned.