Stay Connected
Are you an SF State alum? 
We'd love to hear from you! Click HERE to fill out a short survey to share your accomplishments with other alumni.  We may feature you on our Biology facebook page, our weekly e-newsletter or our new BIOConnect Magazine.
Our LinkedIn, Facebook, Instagram, Twitter, handles: @SFStateBio.
Congratulations to our newest alumni! Spring 2021 graduates!
Enjoy our Virtual Recognition Ceremony.
Spring 2021 Distinguished Achievement Awardees
Jose Ortega
Natasha Crawford
Angela Lane
Madu Nzerem
Joanna Donatelli
Gabriela Alvarez-Azanedo
Cynthia Perez
Jessica Briones
Jessica Weng
Maria Jose Pastor-Infantas

 
Giving
You can make a difference. The SF State Department of Biology is a launching pad for our students to great futures. Your donation to our department helps support fundamental discovery and education of relevance to global health, the environment and conservation and biotechnlogy. Contributions help support:
 
Student Fellowships and Scholarships
Recognize the achievements of our excellent and diverse students by helping to fund their education and their advancement to future careers.
 
Endowments
Support finding amazing discoveries in environmental, conservation, education and biomedical research. Our faculty integrate student training into advancing their cutting-edge research projects, like the Great Sunflower Project and the Science and Education Partnership and Assessment Laboratory.
 
Events
The Biology Department hosts numerous events to network our students, faculty and staff with our surrounding community. Please consider helping us host these meaningful and exciting events that include the Personalized Medicine Conferences and the Department of Biology Graduation Ceremony
 
Direct your gift to the Biology Department. Thank you for your support!   → Donate to SF State Biology
Scholarships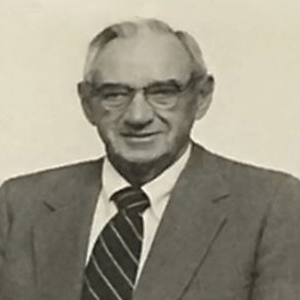 John Hensill Scholarship
for Undergraduate Biology Majors
Dr. John S. Hensill (d. 1998) joined the Biology faculty in 1947. While at SF State, he co-wrote a text "Biology of Man" and taught human biology and marine and invertebrate biology.  Dr. Hensill served as Chair of the Division of Biology in the late 1950s. In 1969, Dean Hensill oversaw the rapid growth of SF State's School of Natural Sciences (now the College of Science and Engineering). During his tenure, the physical science (Thornton Hall) and life science (Hensill Hall) buildings were built.  He retired in 1975.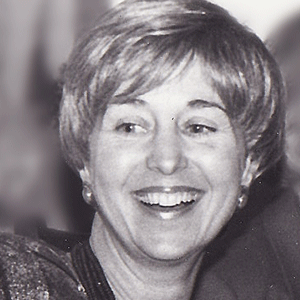 Dr. Janis Kuby (d. 1996) received her Ph.D. in 1978 from the University of Califiornia, Berkeley and joined SF State's Biology faculty in 1979. Her teaching and research accomplishments in Immunology were widely recognized. She was the author of three editions of an Immunology textbook (first published in 1997) which gave a comprehensive introduction to the principles and research in the field. The quality of the original textbook was so great newer editions have been continued in Janis Kuby's name by a trio of authors. As one of her students (Elizabeth Crabb Breen) later wrote, "Janis Kuby will never be forgotten by anyone who has ever had the benefit of her knowledge and love of immunology, either face-to-face, or through her writing."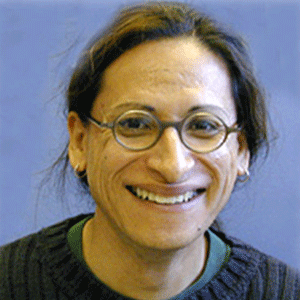 Felipe Andres Ramirez-Weber (FARW) 
Undergraduate in Cell and Molecular Biology Scholarship
As a genetics and cell biology instructor, mentor and groundbreaking researcher in cell communication, Dr. Ramirez-Weber (1964 - 2007) empowered hundreds of Biology students in their professional development as scientists. He received his Ph.D. in molecular and cell biology at UC Berkeley in 1995 and joined the SF State Biology faculty in 2003. Along with his passion for research, Dr. Ramirez-Weber worked to improve minority access to education and increase diversity in science. 
Alumni Spotlight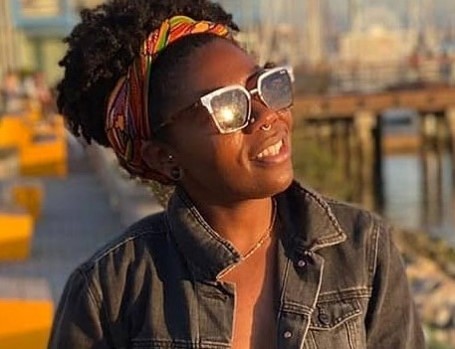 Recipient of the  UCSF Mentorship Award
Muryam Gourdet (M.S., Cell and Molecular Biology, 2003) was recently awarded the mentorship award!!  Muryam's life story is remarkable. She is the daughter of Haitian immigrants. She and her sisters were raised by a single mother who never had the opportunity to attend college. As a young single woman independently pursuing a college degree, she endured staggering personal challenges.  She lived on her own, supported herself, and financed her own education. To do so, she worked at least one full-time job and oftentimes even more than that. She was pregnant, lacked secured housing and almost always perched on the brink of financial disaster. Muryam faced roadblocks that would have stopped most of us in our tracks, but she had the courage to persevere and excel. Though it would be easy for someone in her shoes to be angry or frustrated with the world, she is upbeat and positive, and yet authentic. Her life experiences positioned her to be an empathetic mentor and an inspiration to everyone she knows.
Since graduating from SF State, Muryam has been actively involved as a mentor. In this role, she has had a profound and expansive effect on students' views regarding the world of science and scientists. Muryam often arrives to meet with students with her daughter in tow. The all too uncommon appearance of a mother with a child, in a science classroom, immediately captures the attention of students. Muryam openly shares her story and describes the weighty challenges she faced as an undergraduate student. She explains how, with the help of many mentors, she navigated her way to and through her BA and MS and then on to a PhD program. She has also helped out with some of our HHMI-funded efforts at SF State, serving as a mentor for our LEADs students, who are enrolled in a service-learning course in which URM students partner with faculty to create culturally inclusive materials for their classes. Muryam was a near-peer mentor with a personal story of perseverance in the sciences. Her presence and her narrative helped to show that students with similar backgrounds can be successful. Muryam is an amazing role model for students who never imagined that someone who looks like, talks like, and acts like them could be a world class scientist. Students at SF State and beyond are captivated and inspired by Muryam's presence. In addition to her visits to campus, Muryam has served as a near-peer mentor for a number of our student training programs. For instance, she served as a teaching assistant for the NIH sponsored Bridge to Baccalaureate program at San Francisco State University.
In 2018, she helped organize two tours of UCSF laboratories: one for SFSU Bridge to Baccalaureate students, and the other for HNU students. One of the HNU undergraduate students was so enthused by what he saw and heard, that he applied to and was accepted into SFSU's summer REU program and made plans to pursue graduate study in neurobiology! She also regularly visits with MARC and RISE students on the SF State campus. Muryam has also been busy building partnerships for high school students. She has been developing a program whereby  graduate students and postdoctoral fellows meet with high school students to discuss opportunities in STEM and give "chalk talks" regarding their current research. With the aim of diversifying the sciences, Muryam is targeting these efforts at high schools, which serve students from traditionally under­represented groups. It is a win-win: the high school students see STEM role models and meet potential mentors, and the graduate students practice speaking about their research to a lay audience. Muryam's grassroots mentoring efforts, aimed at broadening participation in science, are innovative, effective, and amazing. Muryam's passion is to change the face of science. She is helping countless students, mostly from URM backgrounds, navigate this largely uncharted territory. Her presence and her insights are tremendously inspirational to these students and provide a beacon for them to follow.
Congratulations to Muryam on this well-deserved award!
Caroline Meloty-Kapella (M.S., Cell and Molecular Biology, 2003) graduated with a B.A. in Biology from Pitzer College in 2001, then pursued her Master's in Cell and Molecular Biology at SF State because of the "dynamic and collaborative learning environment and the numerous and exciting research opportunities."  While a graduate student, she was the first author on two scientific papers which included a cover photo on the June 2006 issue of Developmental Dynamics. Before earning her Ph.D. in Cell and Developmental Biology with an emphasis in Biotechnology and Translational Research from UC Davis in 2007, she was selected as an inaugual fellow for the Howard Hughes Medical Institute's "Integrating Medicine into Basic Science."
Caroline, a Clinical Regulatory Affairs employee at Genentech, believes in the value of mentoring students so they can achieve their goal of becoming scientists.  Throughout her academic career, she received mentoring by SF State's RISE program and her faculty advisor, Dr. Carmen Domingo.  She was also selected as the first Genentech Scholar which provided her with opportunities for biotechnology industry internships and mentoring by industry scientists. Now, Caroline is giving back to the community that helped her achieve her goals by being a mentor with the NIH-funded Spectrum Program offered by the Department of Biology's SEPAL program.
Kenneth Fong (B.A. 1971) Chairman of Kenson Ventures LLC, Fong was named San Francisco State University's 2006 Alumnus of the Year. "We are honored that Kenneth Fong discovered and developed his interest in genetic research on the campus of San Francisco State University," President Robert A. Corrigan said. "The contributions he has made to the field of biotechnology have helped countless researchers in their efforts to improve upon the health and well-being of future generations. We applaud him not only for his professional success but his continuing commitment to helping guide our students into promising scientific careers. He has never forgotten his roots and for that we are deeply grateful."